Welcome to Sato Family Dental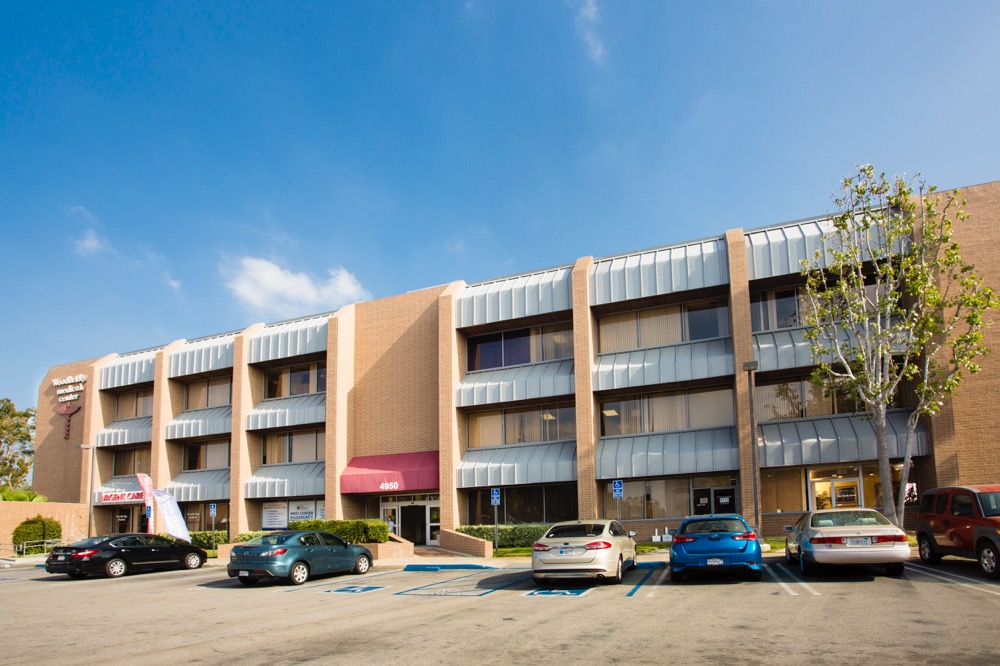 Our Office
Our office is located in Room 110, the southwest corner on the first floor of the Woodbridge Medical Center, right behind Carl's Jr.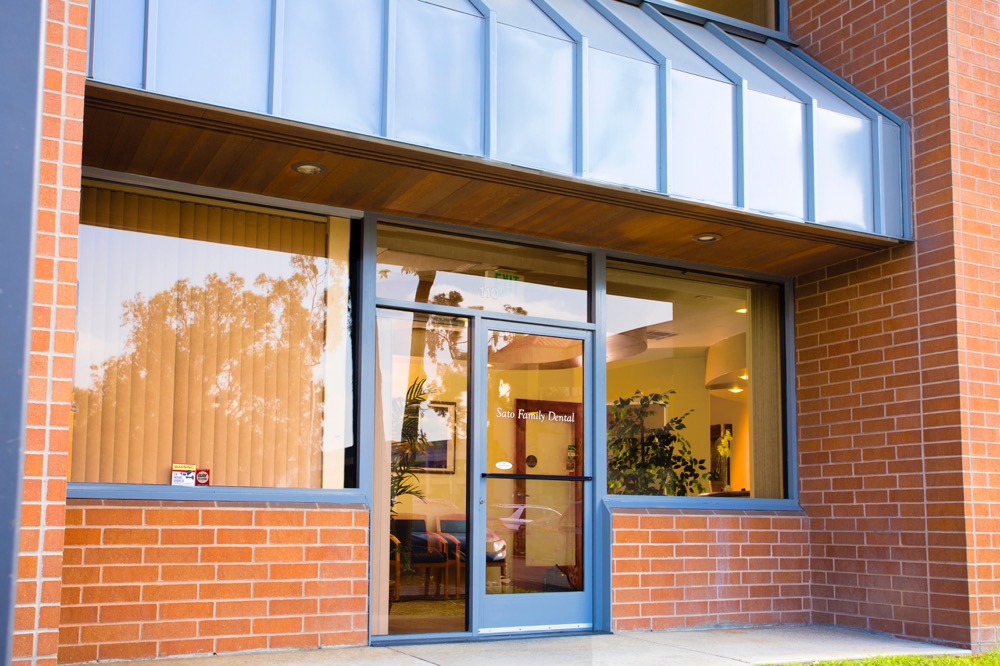 Entrance
The entrance to our office is outside the building. Please enter directly from outside without using the elevator. There are plenty of parking spaces outside.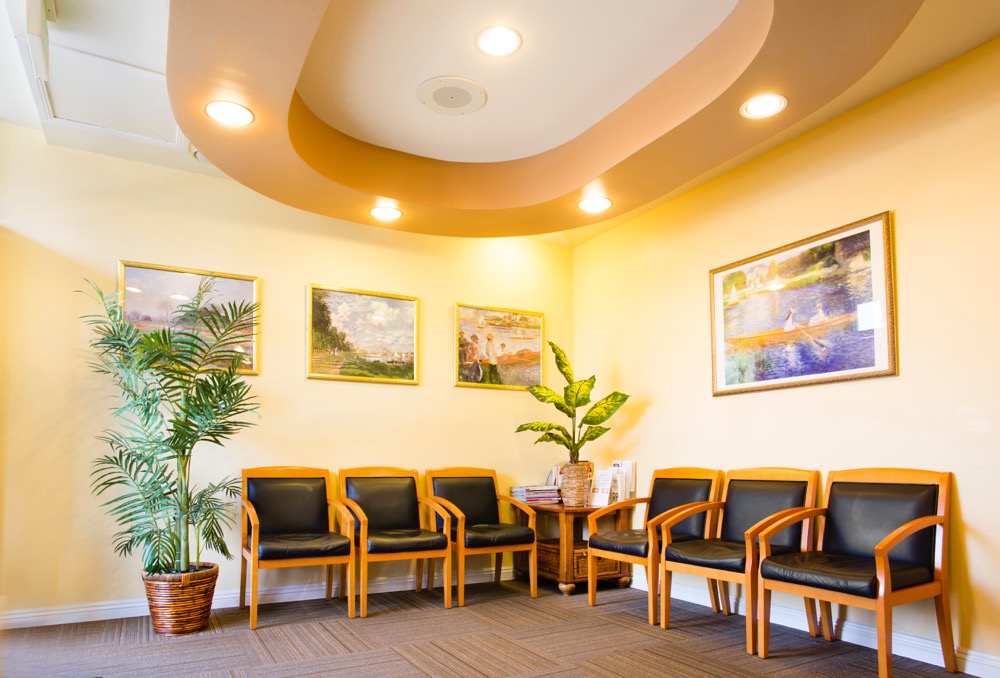 Waiting Room
Please feel free to relax and make yourself at home before your treatment. There is the soothing sound of running water, as well as soft background music. There are also a variety of magazines available at your leisure.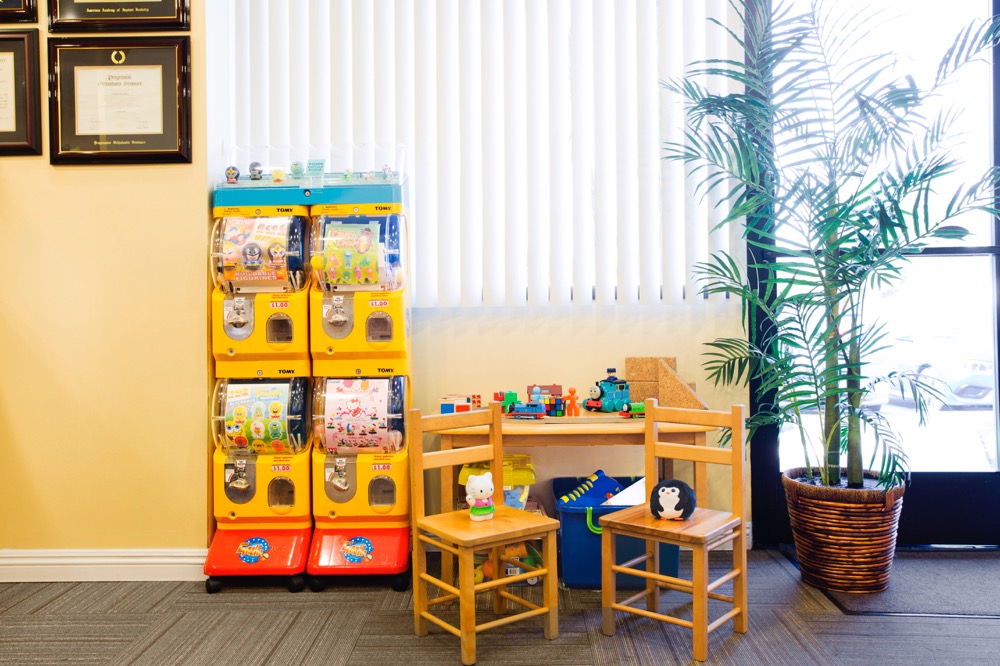 Play Area
There is a play area in the waiting room for children or patients with children visiting our clinic.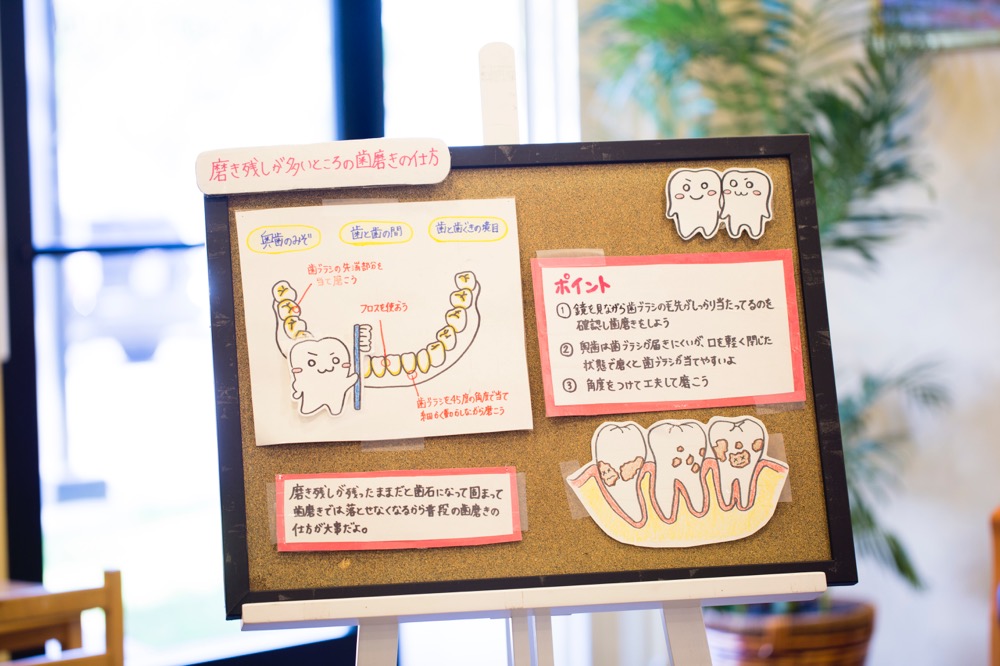 Bulletin Board
Our staff update our handmade bulletin board monthly with their educational illustrations about dental hygiene.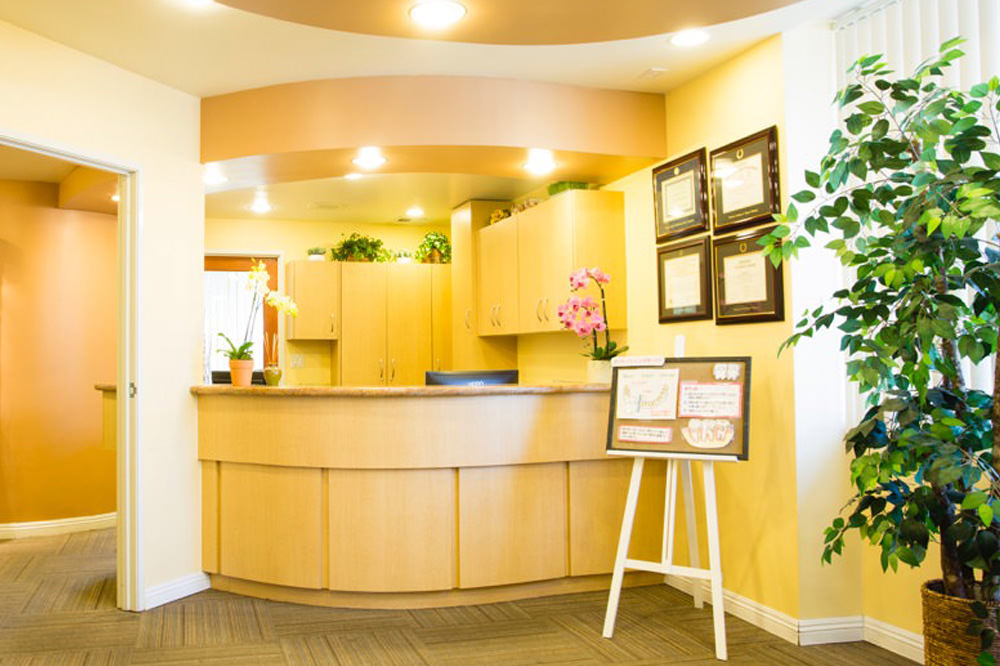 Reception
Please don't hesitate to ask us any questions about reservations, insurance, costs, and options.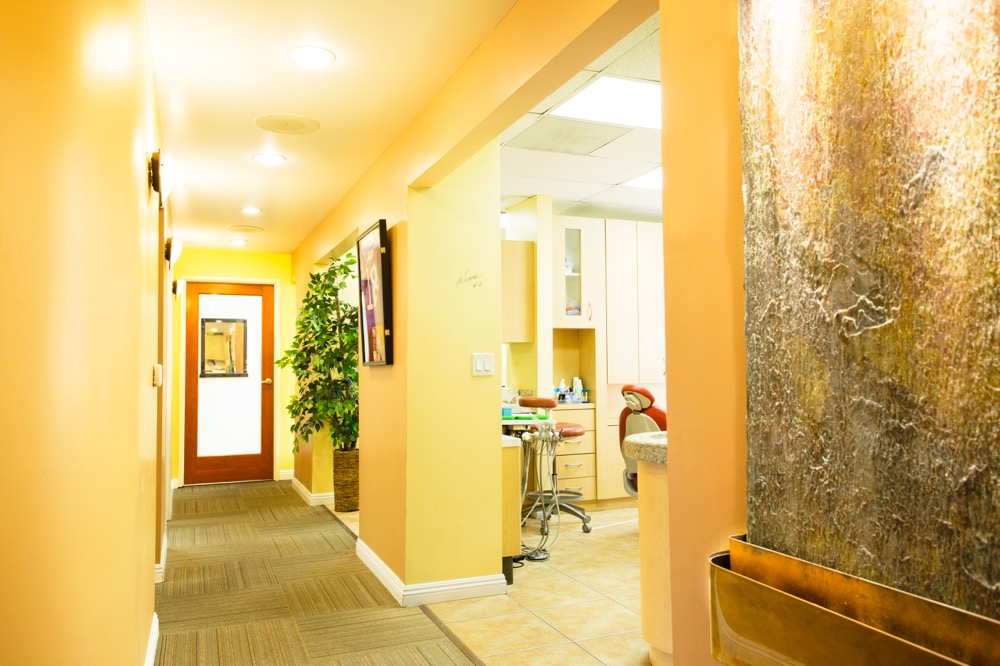 Hallway
The treatment rooms are divided individually so that patients can relax and receive medical treatments in a private atmosphere.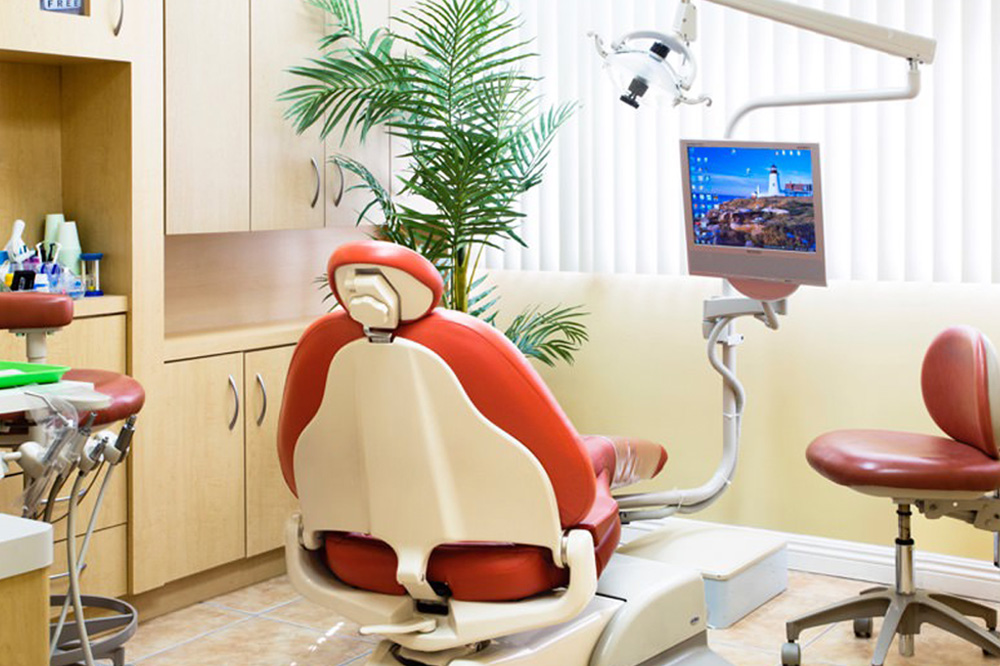 Treatment Room
While presenting radiographs and intraoral photographs on the monitor, we will explain the treatment contents in a detailed and easy-to-understand manner. During the procedure, patients have the choice of watching their favorite DVDs on this monitor. We have various DVD options for patients of all ages.